Lo
Directed by Travis Betz
Theatrical release: Drexel Box Productions 2009
DVD release: Entertainment One 2010
NR; mature content
C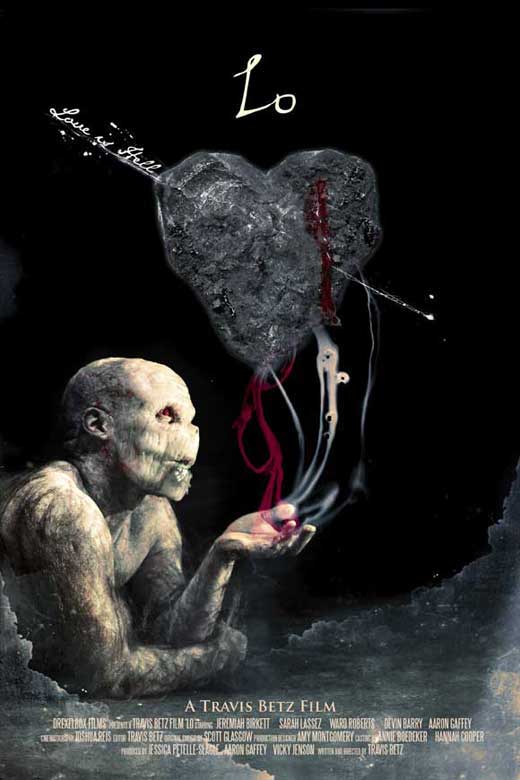 Justin's girlfriend April has been taken by demons. Desperate to save her, he summons the demon Lo with a mysterious book she left behind. But the crippled Lo is not all he seems, as Justin reflects on his time with April and the sacrifice he's willing to make.
This is a low-budget independent film and obviously so. However, that does not mean it's equivalent to The Room or the works of Ed Wood. While it has its problems, Lo is a solidly made indie that is meant to be enjoyed, not laughed at (although some of the dialogue is intentionally funny - feel free to laugh at that).
Some of (okay, probably most of) the acting is pretty wooden. Aside from Jeremiah Birkett, who portrays Lo, the cast seems like a small-town community theatre troupe. The acting is never so bad as to distract viewers from the story being told, but it is definitely noticeable. It's also the primary reason I awarded the rating I did.
That being said, the effects make-up for the demons is pretty good. I personally love old school effects, and I expect most of the budget was used on them here.
What really made this particular film enjoyable for me, though, was the story. While Justin's character wasn't explored in-depth, his relationship with April was. As Justin described events like their first meeting and first Christmas together, a new version would be acted out as a scene by the actors portraying Justin and April, revealing new information to Justin that altered his perception of events. Given the limited budget and set constraints, I thought it was an interesting way to convey the story.
In addition to the theatre segments, there are other quirky devices like a soft rock ballad interlude performed by a demonic band (Jeez and the Go-to-Hells) and internal monologue. While I anticipated the twist ending before the big reveal, I thought it was well-done and not completely predictable.
If you like off-beat love stories and don't mind low budget stuff, please give Lo a chance.
Here's the trailer: